I'm here to help you make sense of digital marketing and branding.
Whether you're starting an online business or a brick and mortar store, one thing remains constant: digital marketing and branding. With my audits and consultations, we'll be able to apply both of these principles and more business know-how to your business.
What is an Audit?
What is a Consultation?
What is an Audit?
An audit is a quick fifteen (15) minute phone call. During an audit, we'll go over areas of concern for your chosen platform. You need an audit if: you have a quick question regarding an issue with your website; you are currently running your own social media accounts; you would like clarity on next steps to grow your social media account(s); you are unhappy with your website. If you would like to know more about your target demographic, establish your brand voice and more, a consultation would be best suited for you and your business.
Find out if your website is meeting the current design trends and forecasts. Are your menu items correctly aligned? Do you have your favicon? Are your fonts the right size? How's your SEO doing? We'll cover all of this and more during our fifteen (15) minute phone call.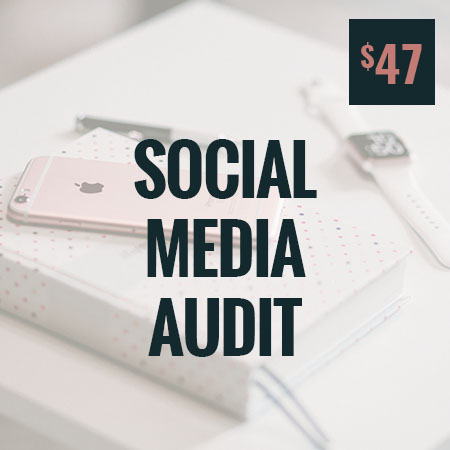 We'll take a look at one (1) of your social media accounts. Accounts that can be audited are: Instagram, Facebook, Pinterest, Youtube and Twitter. We'll go over your branding, whether you're doing correct hashtag research (Instagram), how your engagement is working etc.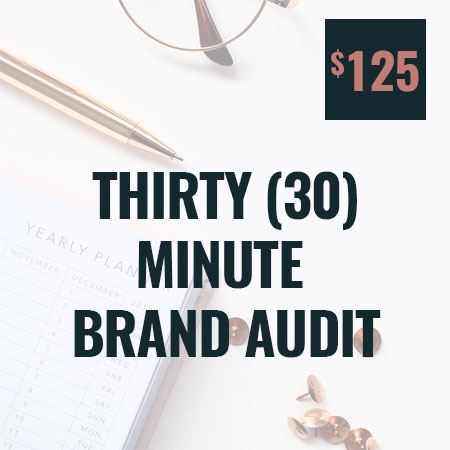 A brand audit is an on the fly review of how your business is doing online. I'll perform both a website and social media account audit. You'll end up leaving my call with a checklist of actionable next steps that you can take to implement my suggested changes for your business.
Pick My Brain - $95
Do you just have a random design or marketing question that you'd like an answer to? Do you want something a little bit more in-depth than an audit, but don't need  the full strength of a strategy call or consultation? This is the service for you! I have more than 10+ years experience working in and with: WordPress, Joomla, Shopify, Coding (HTML, CSS, LAMP, Javascript etc.), Entrepreneurship, SEO, Social Media Management, Personal Branding, Visual Branding, Packaging… and a whole lot more! Just ask 🙂
What is a Consultation?
Firstly, consultations are much more in-depth than audits. For consultations, I go further into your business. For our one hour consultations, we focus and discuss your structure, branding. I recommend consults for businesses that are either considering a re-brand, or for those who are looking to start a business. My strategy calls are better adapted for businesses that are already established, but need help with specific business tasks. For example: if you'd like help growing your email list; are seeking direction on your visual branding; aren't generating the sales you'd like through social media etc.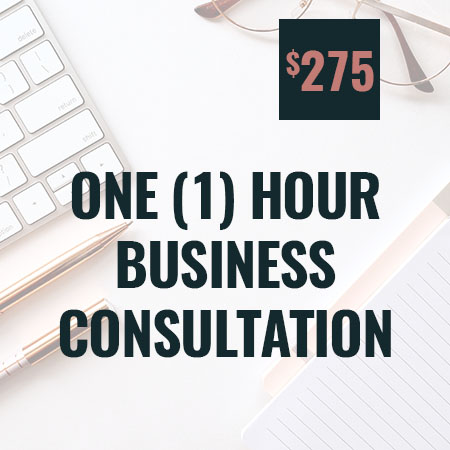 During our business consultation phone or video call, we cover topics that deal directly with the structure of your business, branding and marketing. Topics include, but are not limited to: discovering your target demographic, creating your client avatars, brand voice, visual branding and more.
Recommended: for those considering a new business or a re-brand to an existing business.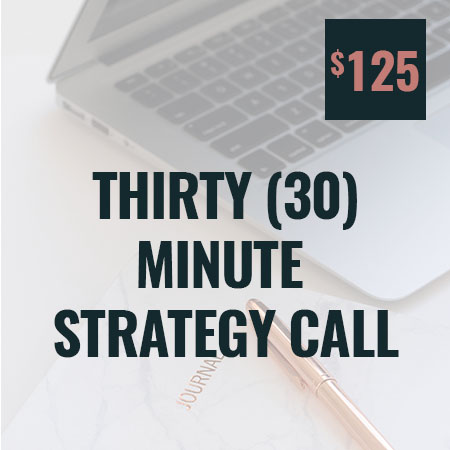 thirty (30) minute Business Strategy Call - video/phone - $125
If you're looking advice on how to run your next campaign, need assistance with your email marketing strategy, or are looking for specific steps to achieve your business goals, a strategy call is what you need! During our time together, we fix a specific problem in your business, and set a game plan in place to get you past the finish line!
Recommended: for those who need help with a specific business problem (i.e. Black Friday preparations).