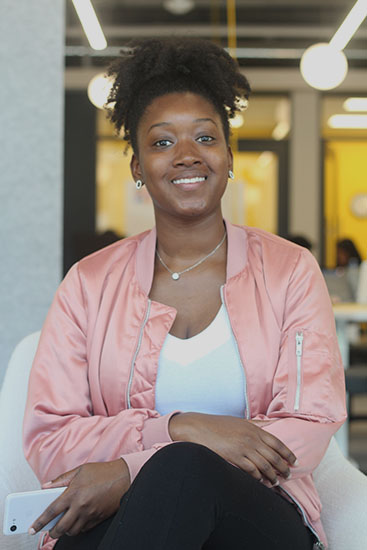 About Christina 
Christina Gwira is a Toronto-based vlogger, entrepreneur, and speaker. She has over 10 years experience running multiple businesses in beauty, telecommunications and now web design. Her videos are tech, entrepreneurship and lifestyle focused, speaking to the day-to-day ups, downs, and in-betweens that new creative business owners face.
As a natural self-starter, Christina was always on the path to entrepreneurship. It was one "Take Your Kid to Work Day" that firmly settled the seed of web design into her being.
In that moment, a web designer was born.





Join My Patreon
Starting at $10/month my Patreon community recieves weekly advice, tutorials and insider knowledge on how to run a better web design business. From techincal help to mindset work, you will get weekly private and selective knowledge for your journey. If you want to go fast, go alone. If you want to go far, go together.
Hire Me to Teach
I have the heart of the teacher and the passion to see people learn new things in the areas of web design and digital marketing. Hire me to speak to your group, organization or platform on a variety of topics. Topics include (but are not limited to): SEO, Divi, WordPress, email marketing, personal and visual branding.
Purchase My Products
From Instagram templates to web design trainings, my digital products help bring my expertise to you. My graphic design template take the guess work out of branding. My templates help give you a head start with your next website project. My courses help you learn what you need to know and arm you with impactful knowledge.