Brampton WordPress & Divi Meetups
Every last Wednesday and Thursday of the month, join myself and a group of WordPress enthusiasts, designers, entrepreneurs and users as we foray into the world of WordPress. From presentations to site clinics, Q&A's to panels, dig deep, get help with your website and much more at my free monthly WordPress meetup. Check back every last Thursday of the month for meeting notes for your reference and further study.
Next WordPress Meetup
Next Divi Meetup
A special thank you to our sponsors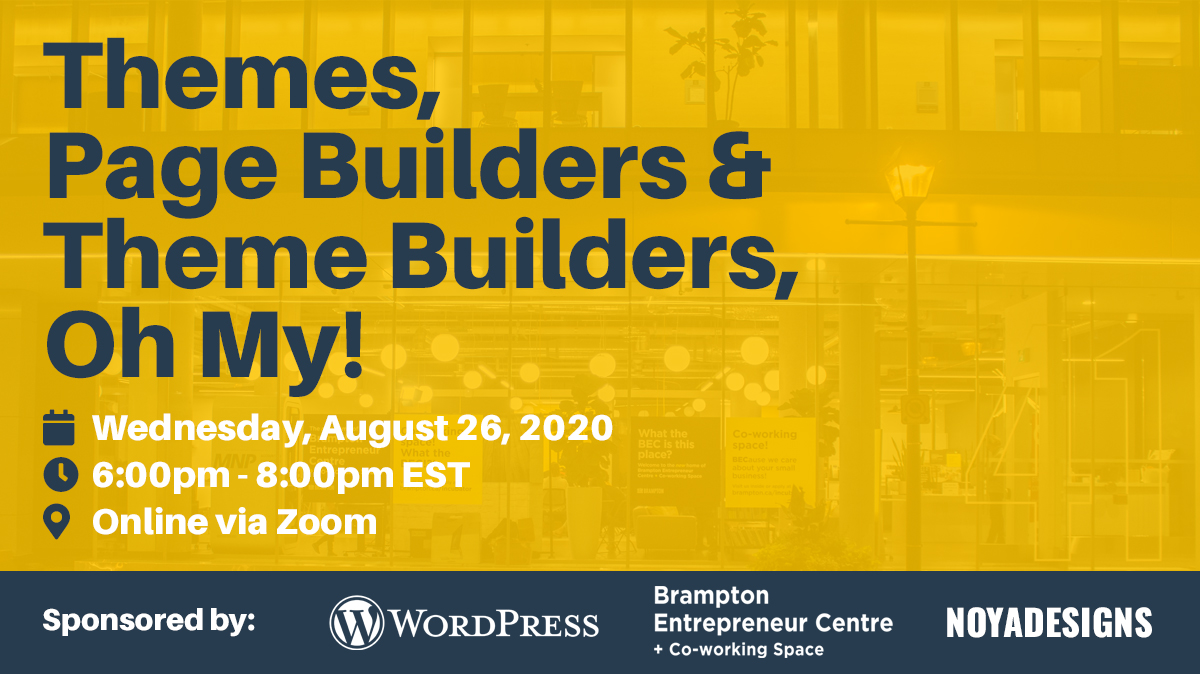 Themes, Page Builders & Theme Builders, Oh My!
August 2020 Wordpress Meetup
We'll be tackling the differences between themes and page builders, as well as the new kid's on the block, theme builders. We'll also take a stab at the default Wordpress page builder Gutenberg while taking a backend look at themes such as Divi, page builders like Beaver Builder as well as opening the floor up for discussions surrounding all things themeing.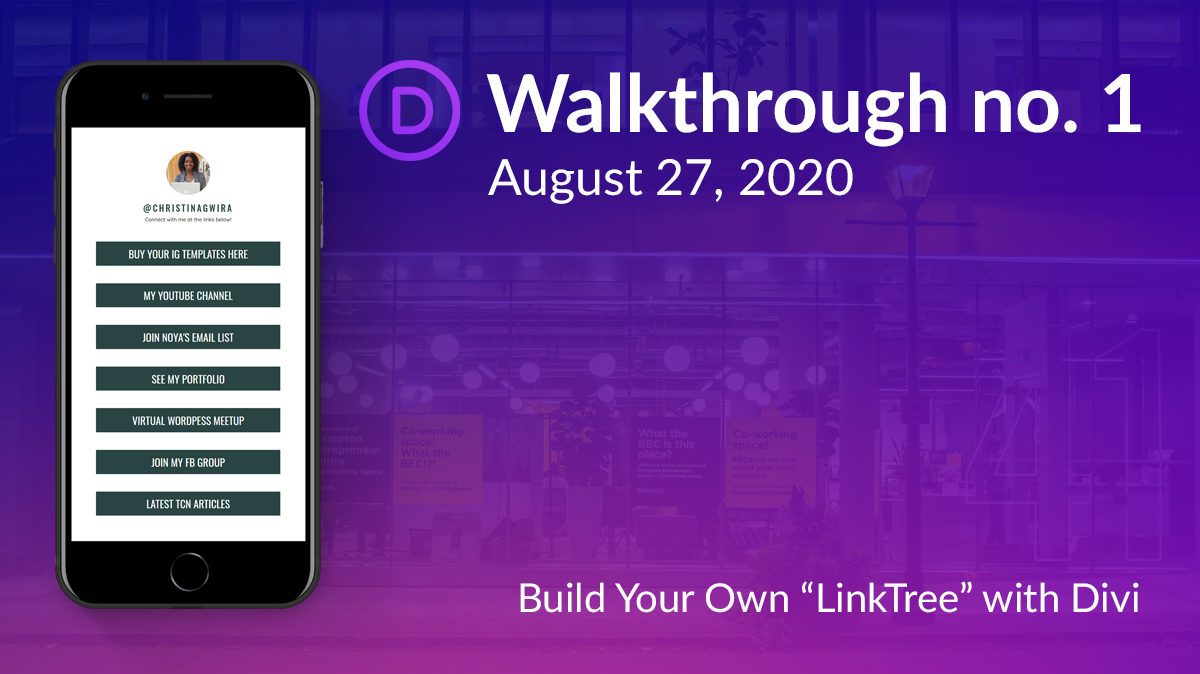 Build Your Very Own "LinkTree" on Your Divi Website
August 2020 Divi Brampton Meetup
Create your very own Linktree on your Divi Wordpress website during this session. If you're using Instagram or social media to promote your business, then you know how annoying it is to update the link in your profile for every new offer you put out there. During today's meetup, I will walk you through how you can create your very own "LinkTree" page on your Divi website.
Meetup Notes
Use the links below to download the chat/meeting notes from each meetup. Also, the recording of each meetup will be made available on the Friday after each meetup.
Recorded Meetups Coming Soon!
Stay tuned! I'm working on providing a recording of each meetup on Youtube in the near future! In the meantime, subscribe to my Youtube channel to keep updated when we start to bring out meetups online!